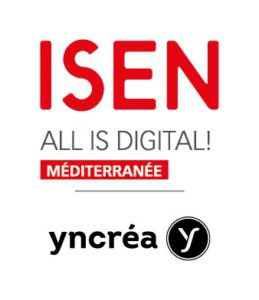 ISEN Toulon is a school of engineering, which is authorised by the CTI and which trains reputed professionals in all fields of digital technology.
For example, it offers specialisation programs in big data and cloud computing, smart energy and home automation, embedded systems, mobile communication networks and connected objects, business engineering…First and foremost, by enrolling in ISEN in Toulon you tailor your learning in accordance to your interests and aspirations.
On the other hand, ISEN in Nîmes is more focused on biotechnology through the PCSI preparatory class.