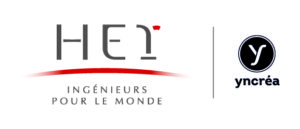 HEI trains general engineers capable of carrying out high level technical projects and of managing teams in an international and multicultural context. The school is founded on its distinctive features: its close ties with the economic world, a personal development approach and engineering teaching methods linked to new professions.
HEI offers, starting from the 4th year, 14 areas of professionalisation: buildings: architecture and planning, civil engineering, banking: finance and insurance, mechanical conception, smart cities, energy: electrical and automised systems, entrepreneurship, computer science and information technologies, medical and health engineering, innovation management, mechatronics and robotics, industrial and logistic operations management, chemistry environmental procedures, innovative technologies and international textile management.
HEI has two campuses, one in Lille and one in Châteauroux.