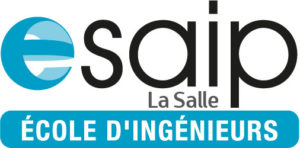 ESAIP is a engineering school specialised in the fields of digital technologies, security and prevention of industrial and environmental risks.
The profile of the students that attend this school are deliberately diverse, both for postgrad (2/3 scientific sector and 1/3 technological sector) and for post-grad+2 (1/3 DUT, 1/3 CPGE, 1/3 BTS and Degree).
ESAIP offers an international experience to 100% of its students (from 9 to 18 months).